EXPLORIUM
L'EXTRAVERGINE
Recommended use

The AMA extra virgin olive oil represents a precious food characterized by considerable nutritional values, capable to rise sensations and emotions.
Our extra virgin olive oil is a gourmet condiment provided with exciting organoleptic properties. These characteristics make it an eminently versatile cooking element, that can be matched with many dishes.
It is an ideal condiment for raw foods, such as salads and fresh fish, as its composition and taste will intensify the genuineness of the used ingredients. As an essential element of the Mediterranean diet, it represents the perfect condiment for all courses.
Moreover, thanks to its high temperature resistance (its smoke point is 210°), is able to improve the taste without degrading the food's nutritional value.
Its properties can be further deployed in the bakery, without compromising taste and lightness.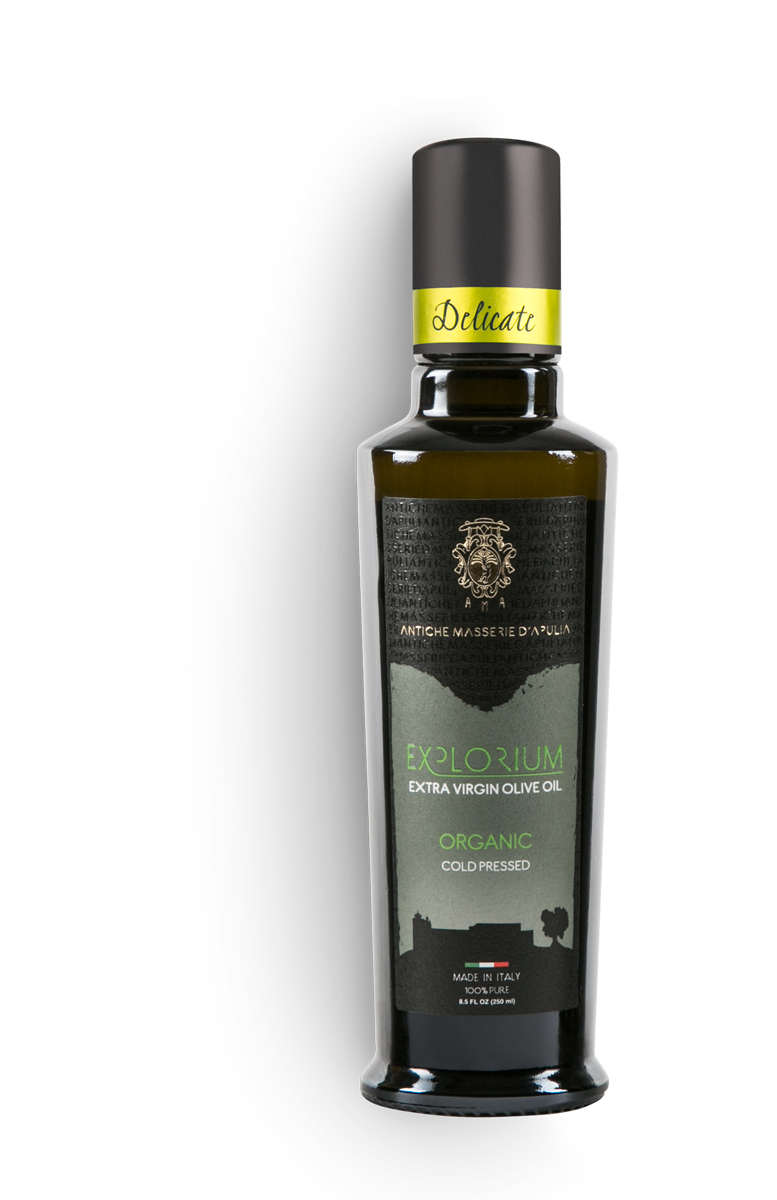 EXPLORIUMDELICATE


Explorium Delicate is a blend composed by the following cultivars: Ogliarola and Cellina and Simona. It has a straw-yellow colour with greenish hues. Its aroma is fruity with delicate hints of herbs. When tasted, it gives rise to sweet sensations that evoke the fresh almond and jasmine, with very slightly notes of bitter and spicy which are soft and persistent. Thanks to its balance, is excellent for different courses from cooked to raw.



AMPHORA

250 ml
500 ml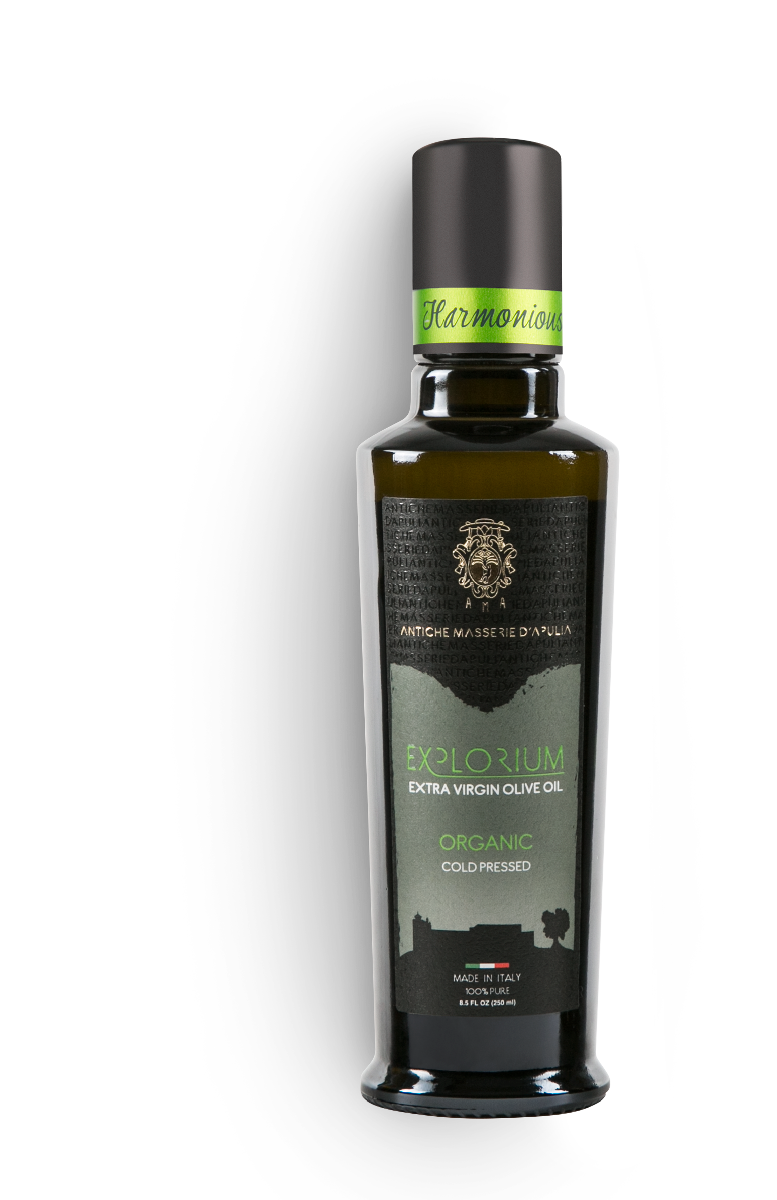 EXPLORIUMHARMONIOUS


Explorium Harmonious is a unique blend composed by the following cultivars: Picholine, Ogliarola and Cellina. It shows a green colour with golden shades. Slightly fruity, releases floral notes with scents of almond and laurel. The palate confirms the fresh fragrance notes with the perfectly balanced bitter and spicy tones: complex and pleasant, the herbal tones are sculpted by phenols perfectly molten in the structure, which is perfectly harmonious and balanced. Ideal with salads, fish, and cheese; particularly suitable for all kinds of crudités.



AMPHORA

250 ml
500 ml
EXPLORIUMAMPHORA


To enhance the uniqueness of our extra virgin olive oil, we have designed a unique Amphora, in ceramics, hand-crafted by master craftsmen of the old town of Grottaglie. Our Amphora is reproduced in limited number.
Each Amphora is different, all numbered to emphasize the uniqueness of each individual crop.
Our Amphora can be the perfect gift for any occasion: upon request, our master craftsmen will create your personalized Amphora.